Hutchinson Island Beach Web Cams
Hutchinson Island Live Web Cam
Jensen Beach Live Webcam! Enjoy watching our beautiful beaches live! Peaceful, serene sights of Hutchinson Island. Surfers can check out surf conditions on this live surf cam for Jensen Beach, Dollman Beach, Hutchinson Island. Hutchinson Island live webcam streams from sun up to sundown capturing the stunning ocean sunrise and moonrise over the ocean. If you're lucky you'll catch a beautiful rainbow over the ocean. Like and subscribe!
Fort Pierce Inlet Web Cam
Fort Pierce Webcam overlooks Fort Pierce Inlet leading out to the Atlantic Ocean. Enjoy zoom views Fort Pierce's maritime traffic, surfers surfing Fort Pierce Inlet State Park located on North Hutchinson Island, people walking and fishing from the Fort Pierce Pier and beach goers enjoying the beautiful beaches of Hutchinson Island with this spectacular live Fort Pierce Inlet webcam in motion, capturing Fort Pierce Inlet beautifully.
Jensen Beach, Florida Webcam - Beach Cam
Jensen Beach is bustling with excitement. Locals and visitors alike flock to the sandy shores of this park on Hutchinson Island. Several picnic pavilions, as well as volleyball courts, bathrooms, showers and an onsite beachside grille restaurant, Sea Turtle Beach Concessions, serving breakfast and lunch, cold beverages and ice cream making this a complete all-ages park. Jensen Beach is a guarded beach with plenty of free parking is available. Camera down due to lightning strike. Please excuse the interruption.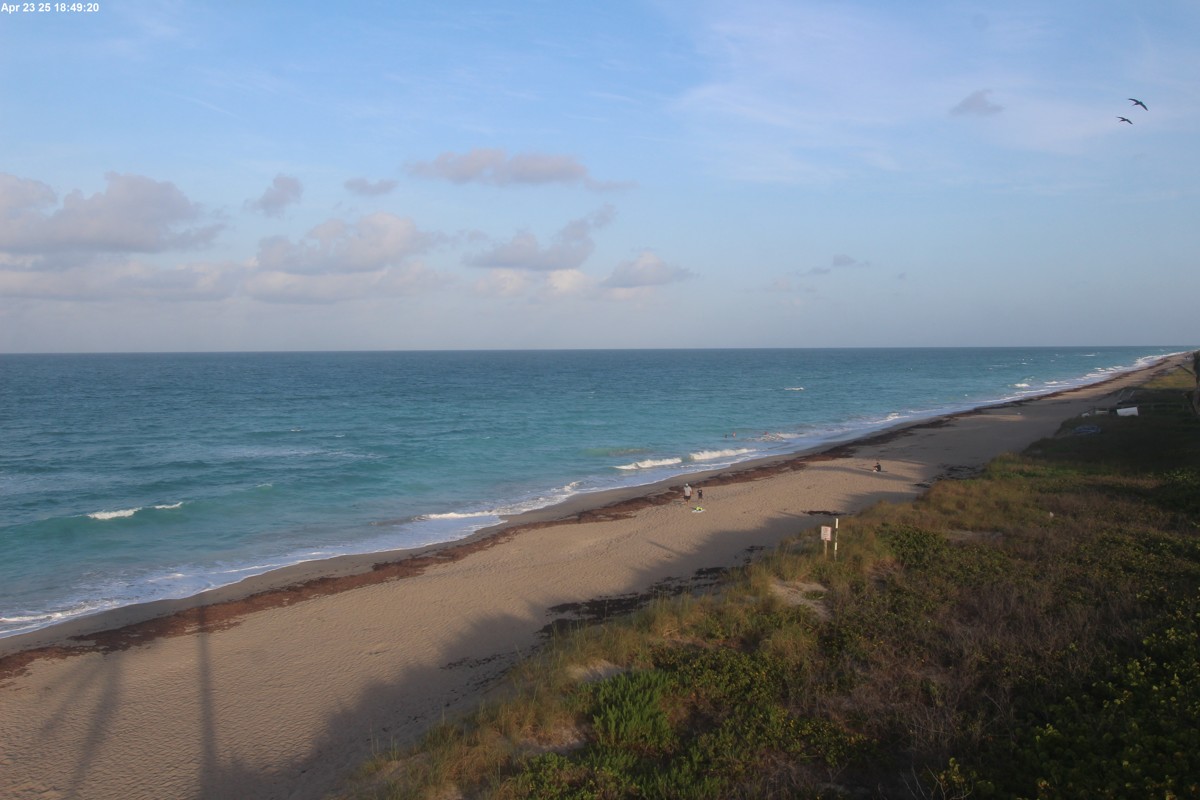 Bathtub Beach is one of the best beaches on Hutchinson Island. Popular to visitors and locals alike, it's an ideal spot for the whole family! During low tides, the bathtub drains and the waters become shallow enough you'll be able to walk out to the reef that protects bathtub. Bathtub Reef is a favorite for snorkeling and Scuba diving.
St Lucie Inlet Live Webcam, Stuart Florida
Join Us on
Facebook, Twitter & YouTube!